International Mini-Z Masters Prague 2018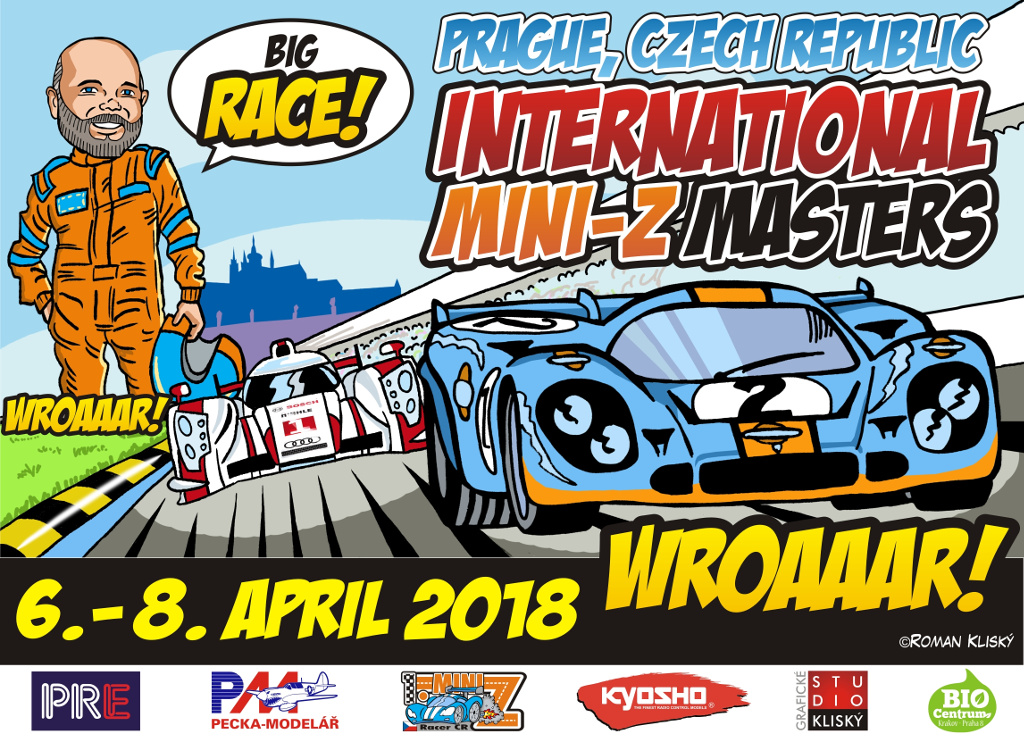 Dear Mini-Z racers,
after a succesful annual International Mini-Z Masters in Prague, we are happy to announce a next year of the races. In the heart of the Europe, in the historical centre of Prague.
We would like to invite you at 6 April 2018 to Michnův palác – Tyršův dům situated in the centre of Prague (five minutes walk to Charles brigde). Championship of Czech Republic in class Mini-Z is part of the event.
Categories
mini-z box stock
2WD Stock
2WD Le Mans
FORMULA 1
2WD/ 4WD Open
2WD HM
Starting fee
Each driver has to pay starting fee 1000,- CZK ( 40,- EUR). This allows the driver to start in 1 category. For each other category driver has to pay 270,- CZK (10,-EUR). Payment will be accepted only in advance. Registration from 15.1.2018 to 15.3.2018 direct via www.myrcm.ch. Please note that we accept online registration only. Starting fees have to be paid in 5 days. If the fee is not paid in time, registration of the driver will be cancelled. Fee includes a small gift for each driver
Rules (pdf)

Programme
Friday 6.4.2018 – 19 p.m. – free practice, registration
Saturday 7.4.2017

8 a.m. – group picture and opening ceremony, registration, drivers briefing
9:00 a.m. - start of the heats
In the evening – surprise for all drivers

Sunday 8.4.2017

8:30 a.m. - finals
17 p.m. – price giving ceremony
Address of racetrack:
Michnův palác-Tyršův dům
Újezd 450
118 00 Praha 1 - Malá strana
International Mini-Z Masters Prague 2018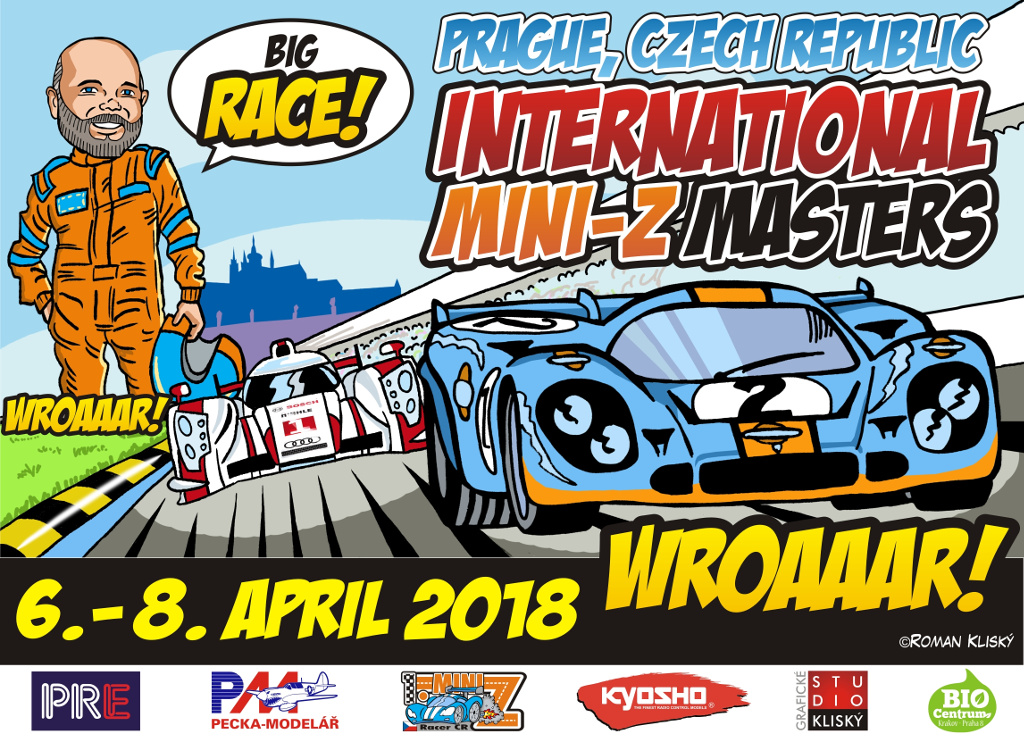 Vážení piloti Mini-Z,
po úspěšných International Mini-Z Masters 2014 - 2017 v Praze jsme se rozhodli uspořádat další ročník závodů.
Rádi bychom vás pozvali 6. dubna 2018 do Michnova paláce - Tyršova domu, který je ve středu Prahy. Součástí International Mini-Z Masters bude Mistrovství České republiky ve třídě Mini-Z.
Kategorie
mini-z box stock
2WD Stock
2WD Le Mans
FORMULA 1
2WD/ 4WD Open
2WD HM
Startovné
Každý pilot musí zaplatit startovné 1000,-Kč(39,-EUR). To mu umožňuje start v jedné kategorii. Za každou další kategorii zaplatí 270,Kč(10,-EUR).
Platba pouze předem - převodem nebo v hotovosti. Každý pilot obdrží malý dárek. Registrace přes www.myrcm.ch od 15.1.2018 do 15.3.2018. Vezměte prosím na vědomí,že přijímáme pouze registrace online
Pokud do 5 dnů od registrace nebude uhrazeno startovné, bude závodník smazán.
Pravidla (pdf)

Program
Pátek 6.4.2018 19:00 hod Volný trénik
Sobota 7.4.2018

8:00 hod Zahajovací ceremoniál,registrace pilotů brífink
9:00 hod Start rozjížděk
Večer překvapení pro všechny piloty

Neděle 8.4.2017

8:30 hod Start finále
17:00 Závěrečný ceremoniál
Adresa závodní dráhy:
Michnův palác-Tyršův dům
Újezd 450
118 00 Praha 1 - Malá strana